CU Services
VISA Credit Cards
Our money-saving, lower interest rate, VISA Credit Cards are perfect for shopping, travel, and in the case of an emergency.
Low Interest Rate 10.9% APR effective 08/01/09
No annual fee
No transaction fee for purchases
No cash advance fee
Get free Travel/Accident Insurance up to $250,000
Use your VISA at over 9 million locations nationwide
To apply, call the credit unoin att 717-248-5103 for an application and it will be mailed to you. Or stop in and pick up an application.

VISA Check Card
The card that works like a check. A Credit Union Visa Check card is convenient, quick, and easy way to access your share draft account without a checkbook, to make purchases, or obtain cash at ATM machines. A $2.00 per month service charge applies. Come by the Credit Union to open up your Visa Check Card today.
What You Need to Know about Overdrafts and Overdraft Fees
Direct Deposit & Payroll Deduction
Direct Deposit is the no cost and safe way to automatically deposit your net pay, Social Security or Pension checks into your Credit Union account. Never again make a special check cashing trip or worry about lost, stolen, or mail delayed checks. Your money is automatically transferred and immediately available every pay day. Payroll Deduction deposits a portion of your net pay directly into various credit union accounts. It's a great way to establish a no excuses savings plan and to make loan payments automatic ... and there's no sign up fee.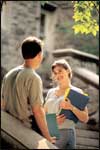 For your convenience, we offer these additional services:
Nada Information
ACH Services
Wire Transfers
Drive Up Window and Night Depository
Notary Services
Money Orders